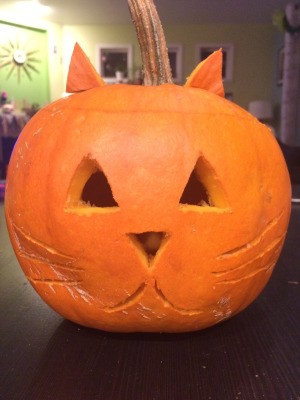 My 2 year old son picked out an adorably small pumpkin at the pumpkin patch this weekend. I prefer to freehand whatever I carve on my pumpkins and needed a simple idea that I could fit on a small pumpkin. I decided to make his pumpkin into a kitty, since he loves kitties!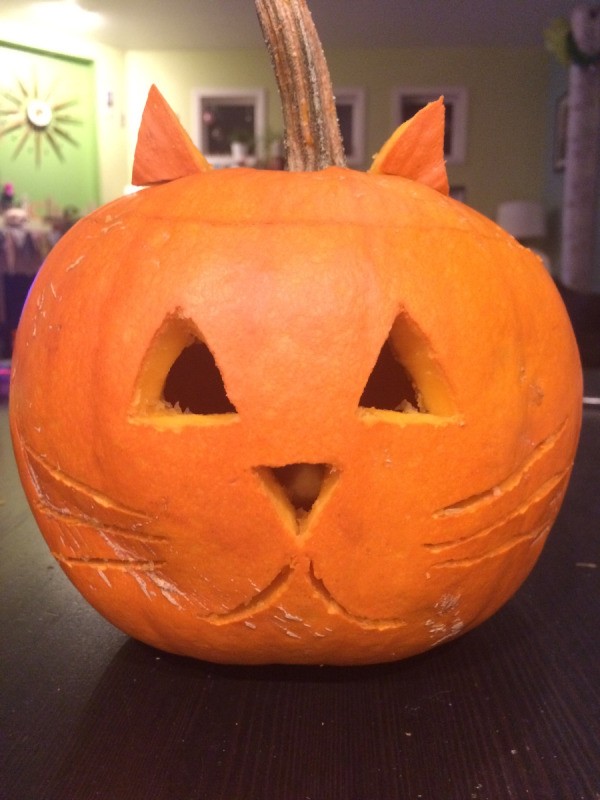 I started by cutting out the lid and scooping it out. He "helped" of course. :)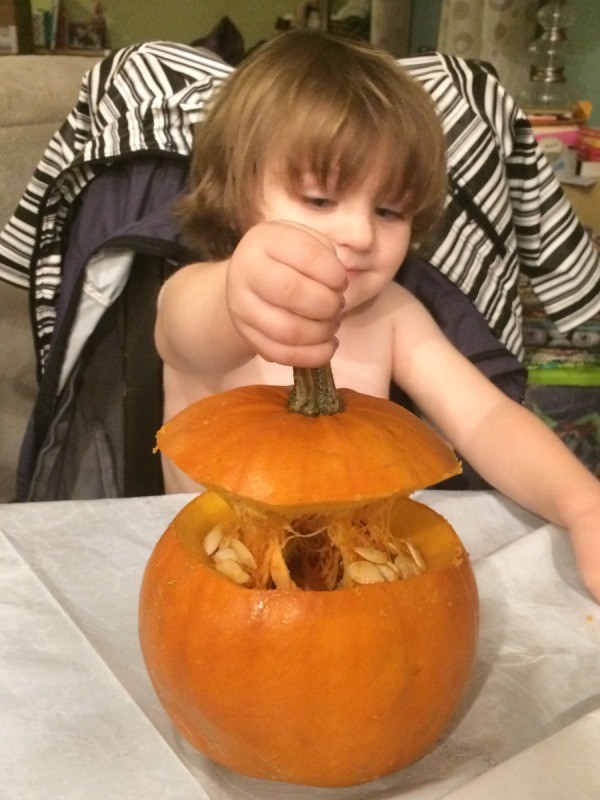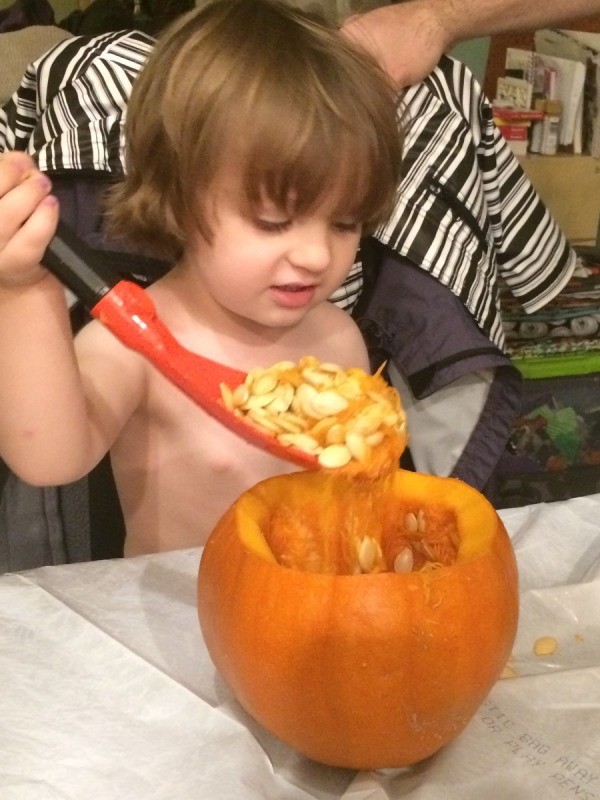 For the face:
I carved out the eyes and nose, as simple triangles. For the mouth and whiskers, I first cut through the pumpkin where I wanted them to be. Then I gently cut little bits away, so that some light would be able to come through.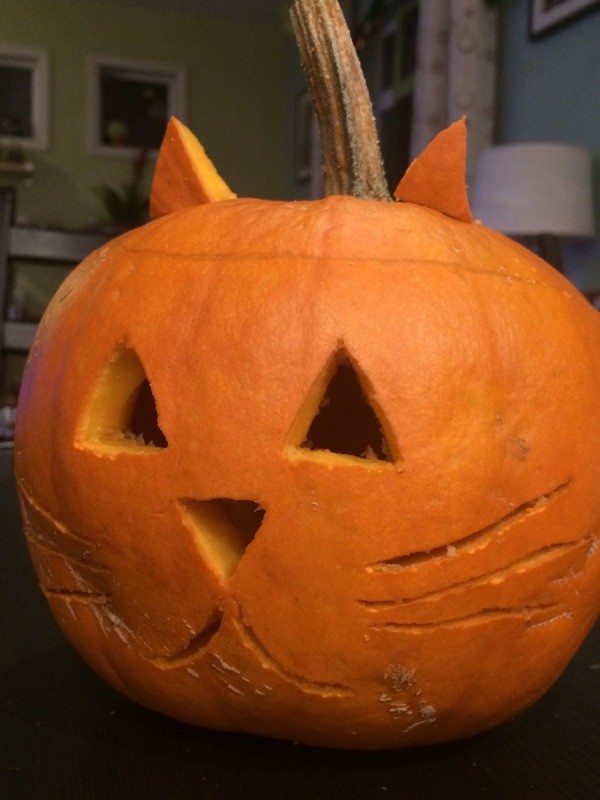 For the ears:
If your eyes come out right the first time, you can use parts you remove as the ears. Mine didn't so I cut them out of the back of the lid, which will also serve as the chimney for any smoke or heat that needs to escape.
I gently pre-poked the holes for the toothpicks, then inserted one end of the toothpick into the ear. Cut off any excess toothpick, then inserted it in the hole. Repeat for the other ear.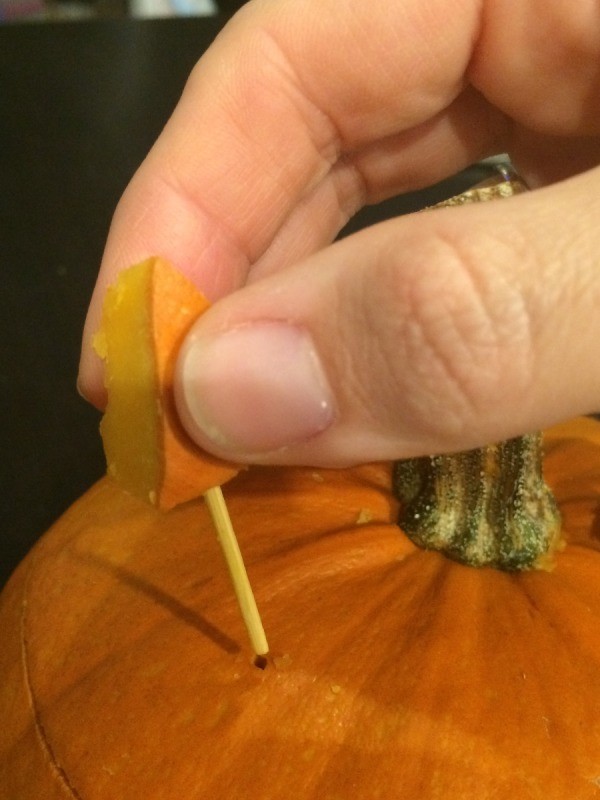 He loved how it turned out and can't wait to see it lit up!