Halloween frames to display my grandchildren's Halloween costumes.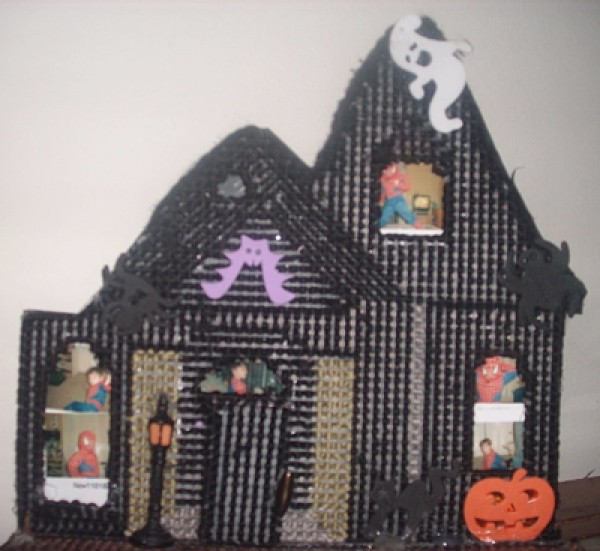 Approximate Time: a day
Supplies:
plastic canvas
needle
stickers
yarn
card board
Instructions:
To showcase my grandsons' Halloween costumes, I take pictures and use the thumbnail pics.
Pick a picture of something you like from a magazine or flyer of Halloween houses. Make a template; then trace the outline on plastic canvas. Cut out and fill in with yarn dark gray or black.
Place the pictures in the windows. Glue cardboard or backing to the frames, bright colors look great. Leave enough room to slide pictures in before gluing. I leave room on the side so I can adjust my pictures.
Cut out a platform from plastic canvas so you can stand the frames. Fill in the platform with yarn then sew on to houses. Then, embellish with things you have around, like lamp post foam stickers.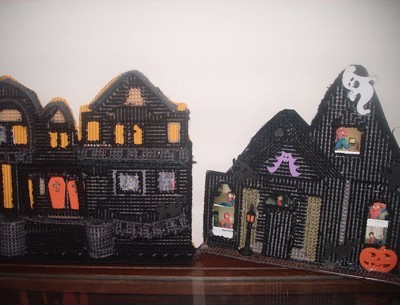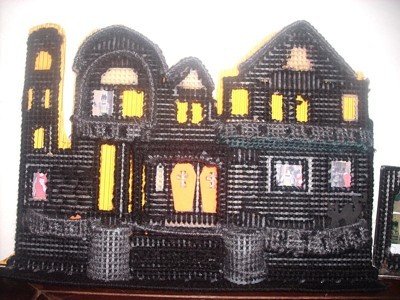 By belen from Jacksonville