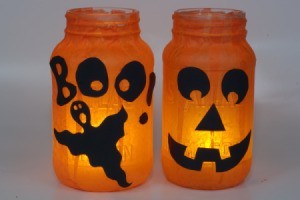 Use a few old Mason jars to make some cute glowing jack-o'-lanterns that you can use year after year. This is great project to do with the kids. They love to make funny and spooky faces on their jars. Plus they make awesome decorations on a table or in a window.
Approximate Time: 1 hour
Supplies:
Mason or recycled glass jars
scissors
orange tissue paper
black construction paper
paint brush
Elmer's glue
small plastic cup or dish
X-acto Knife (optional)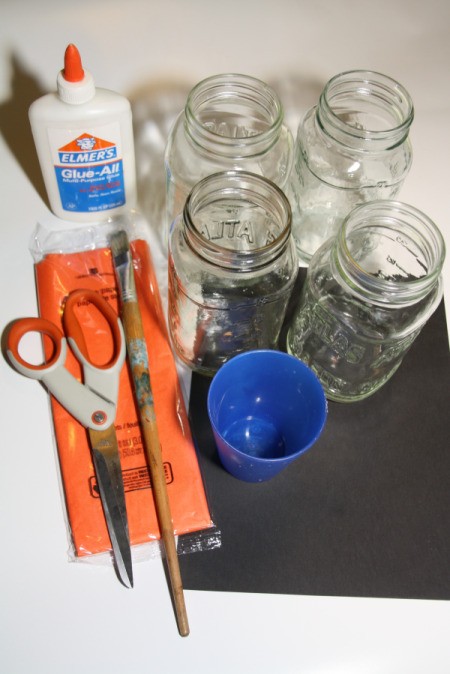 Instructions:
Cut the tissue paper into 1 inch strips. A little wider or thinner doesn't matter. We cut the tissue paper while it was folded. So the longs strips could each be cut down in thirds.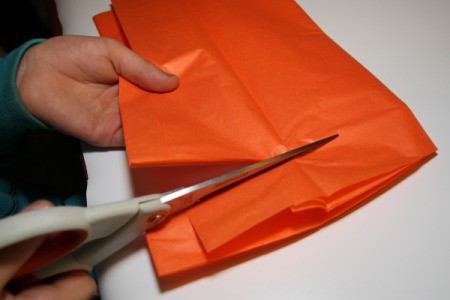 Pour a little glue in your container and add some water into it. I did about a tablespoon of glue with a half cup of water and it was more then enough for this project.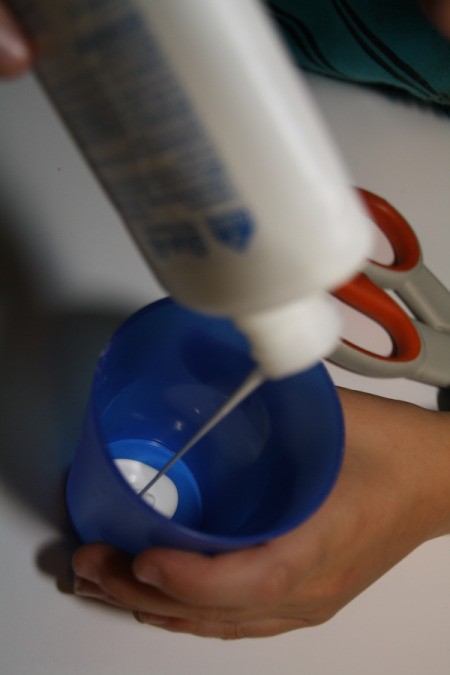 Mix the glue and water with the brush.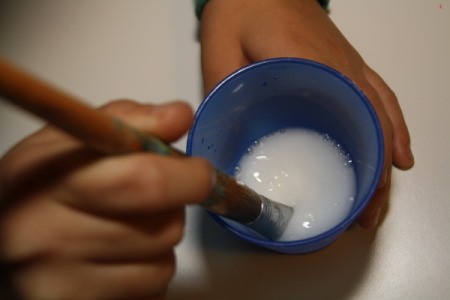 Then, one at a time, lay the strips of orange tissue paper on the outside of the Mason jar and stick them down vertically with glue wash. Overlapping them a little will give your finished jar a more pumpkin like look.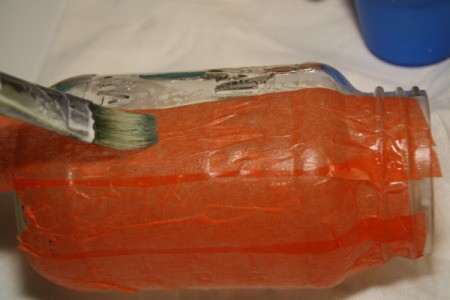 Turn the Mason jar upside down to dry. I used a mat with a couple paper towels on top to make sure no glue got on my table.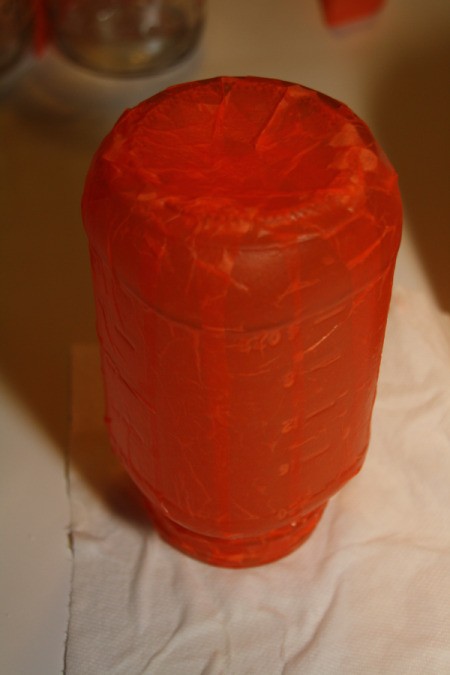 Use the scissors or X-acto knife to cut out Jack-o-lantern faces or other Halloween designs.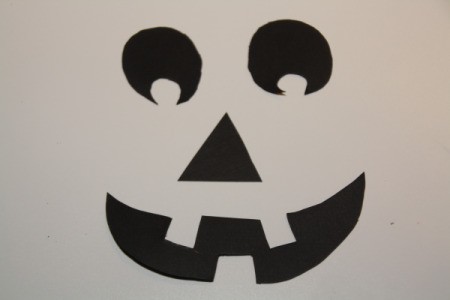 Stick the faces to the side of the orange Mason jars how ever you like. I used my extra glue mixture, but a little dab of glue on the back of each piece of paper would stick them down just as well.
We put LED tea lights in ours so we can set them on our window sill and there is no fire hazard near the curtains. Votive candles would work very well in these also.
Have fun and be creative!
By Jess from Hillsboro, OR
Read More

Comments