We try to make a fun Halloween experience. Walking through to get their candy is a lot of fun to watch. My husband and I made simple grave stones, coffin, and lots of body parts for the giant spider I made.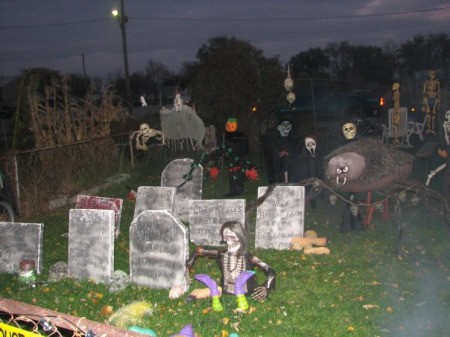 We decorate with cheap masks bought at the dollar stores and costumes that were reduced after Halloween, for yard haunters, put up with just wooden stakes made into crosses.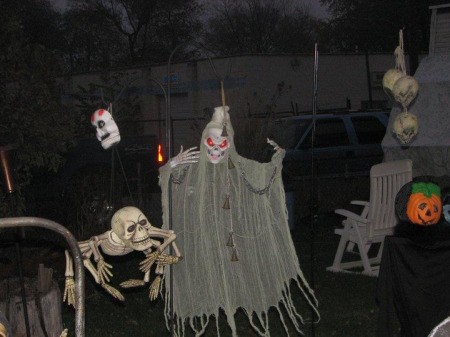 I try to buy something cheap each year to add to the decor. We have a lot of wailing, screeching ghosts and zombies, witches and skeletons. And lots of sounds.
Happy Halloween {^;^}
By Ida M. from Toledo, OH