gem
Bronze Post Medal for All Time! 163 Posts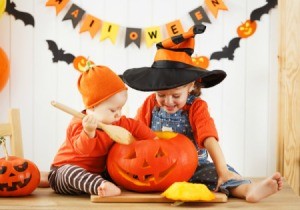 Just an FYI for any business or school in the State of Virginia. I just finished decorating for Halloween. The VA Fire Marshall showed up for a routine inspection. All the decorations on the walls such as spider webs and hanging ghosts and witches had to be taken down because they are not fire retardant.
Needless to say I had spent many days decorating and now was facing having to remove it all. I started to just go home at that point because I was beside myself. Instead, I stayed and began removing the spiderwebs and all the other things that were not fire retardant. Luckily, he forgave our misconception and did not write us up. Instead, he was nice enough to print out the code for me and erased it from the report.
So "beware" should you be a business, school, office, or anything else that has routine inspections and make sure your decorations are fire retardant before you put them up or you'll be working late (like me) to remove them or face a possible fine. Other states should look up the fire code before displaying items if you are not sure about the laws.
Ya know, I was really mad at first, but now thinking back we are in the business of keeping people safe and I don't disagree with the fire code that regulates our system. After all being in a safe environment is essential to any business be it school, office, or any other area that people are in. So when in doubt; check it out!
Source: VA fire Marshall
By gem from VA
Comments
Read More

Comments