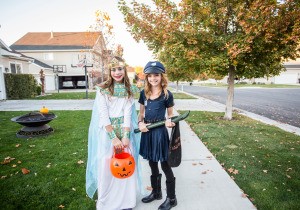 Tweens (ages 10-12) are generally looking for a fun or creative costume that shows off their personality. Many traditional costumes are considered too childish, but they are not yet ready for grown up fare, especially if it is too scary or sexy. Here is some advice to help your tween choose what to wear this Halloween.
Weather
First, costumes can vary greatly depending on if they are intended for school, an indoor party or outdoor trick or treating. Growing up in the Pacific NW, many Halloween costumes were covered up by cold weather or rain gear, ruining the effect. If your tween is planning to be outside, be sure to consider their protection as part of the decision process.

Traditional with a Twist
Take a page from fairy tales or fables and create something entirely new and clever. One example is this wonderful twist on Red Riding Hood. It's great for fierce girls everywhere.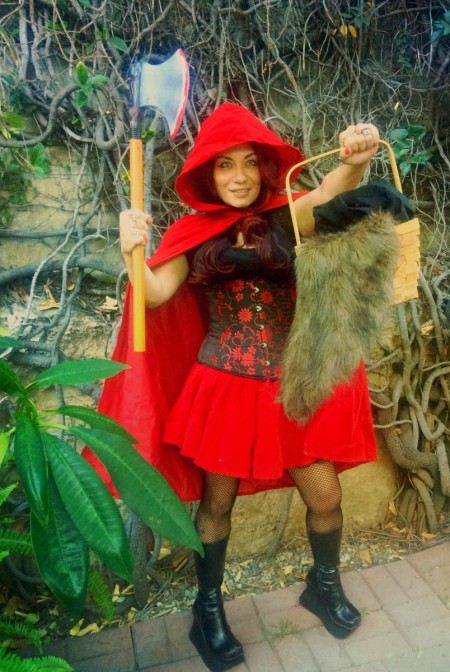 Pop Culture
Many kids want to dress like a celebrity or fictional character. Currently, the Marvel Universe characters are popular for all ages, as are characters from many video games. I have seen tweens wearing Minecraft or Nintendo character outfits, and I'm sure Fortnite is popular too. Girls might want to emulate a current pop star.
Here is a costume I made for my 12 year old a few years ago. We bought the sword online but these accessories are sometimes not allowed at school or Halloween events.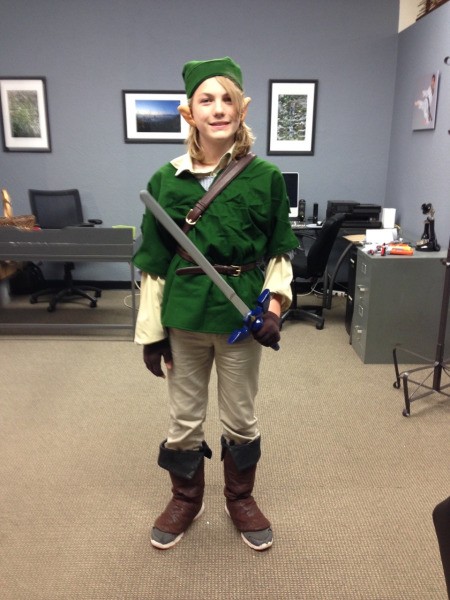 Social Media and Memes
If your tween has an oddball idea, it is probably something they saw online. Although it may mean nothing to you, the other kids will get it. Popular memes change regularly and depend on your tween's friend group. Just make sure it is expressing ideas that are funny, not mean or insensitive.
A popular idea is to make an Instagram or other social media post in real life. A poster board can be cut to make a border and the tween can carry it around. Or skip the board and dress like a YouTube star or popular influencer. Here is a costume my teen son put together as J.P. Sears, a popular YouTube comedian.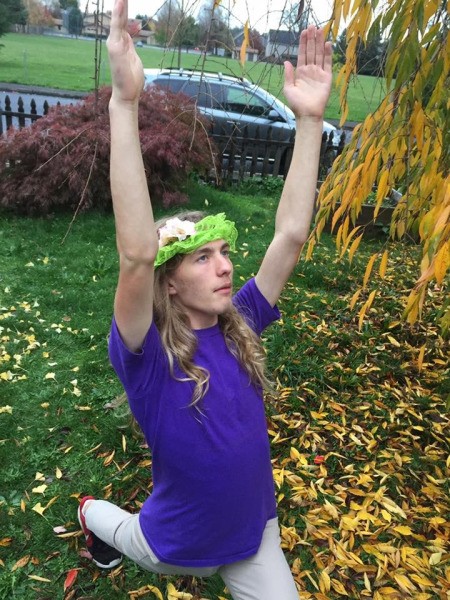 Thrift Store Finds
Check out your local thrift store for inspiration. Not only do they sell a lot of used costumes, you can find all sorts of inexpensive pieces that can add a vintage look to any period costume or give you a base to construct your own. You can buy prom dresses, long skirts, sparkly tops, work shirts or overalls, or accessories like hats, belts, and shoes. If you have access to a Goodwill sorting center, there are all sorts of random items that can be picked up for cheap.
Be sure to share your own tween costume ideas and photos.