This Halloween, my photographer husband and I attended two costume parties. He wanted to be able to take pictures at both events so we needed to find a costume that allowed him to incorporate his camera.
He decided on an old fashioned journalist with a "Press" pass on his fedora. He was able to use an old jacket and tie that he had in the closet, a plain white shirt and a pair of brown cords. This allowed him to carry his camera all night, as part of his costume.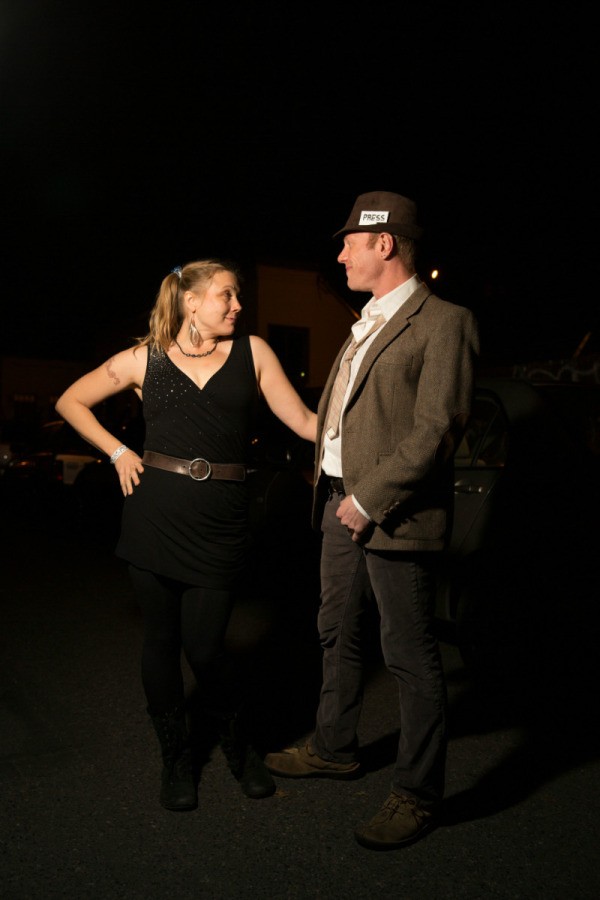 The first event was Howl, an annual fundraising Halloween party in downtown Portland. There are multiple stages of music and creative costumes everywhere. But the lighting is dim and it can be difficult to capture the event with just a camera. So we were able to rig his Speedlight flash (which normally would be on top of his camera) to my son's slingshot with zip ties. This looked like a futuristic ray gun, especially when it would light up as he would take a photo.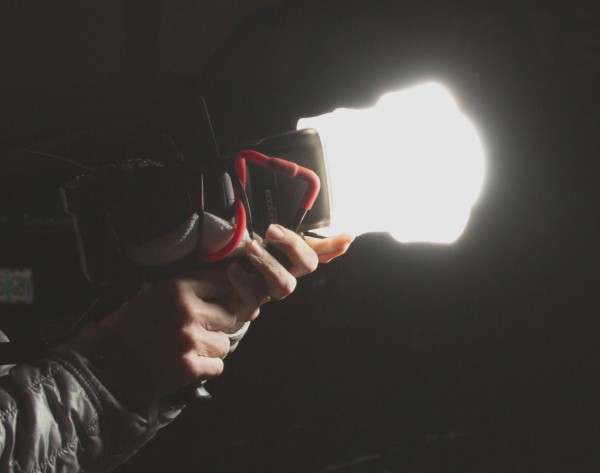 Instead of matching his costume, I dressed in all black and carried the light gun as "Future Girl". Then, when he would need a photo of someone's costume, I could point the gun at them and they would be illuminated enough for the photo. It worked great.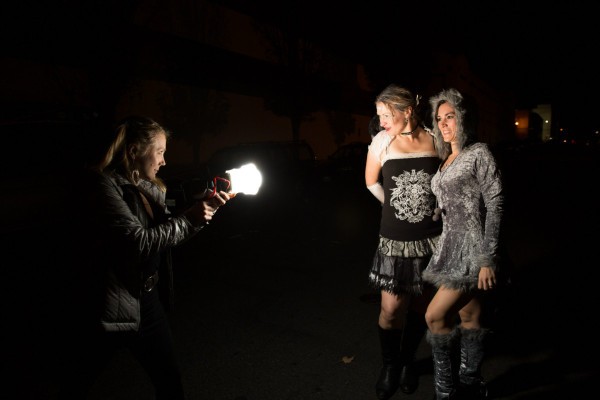 The other party was at a friend's house. The lighting was better and it wasn't necessary to use the light gun for the entire night, so I dressed up as an old fashioned secretary instead. I liked matching my husband and I could still use the light gun for photos as needed.
Happy Halloween!