My granddaughter needed a Hungarian outfit for her heritage presentation at school. Thrift store here I come. I used a Hungarian doll my mother-in-law gave to my daughter when she was about 6 as a pattern for the design.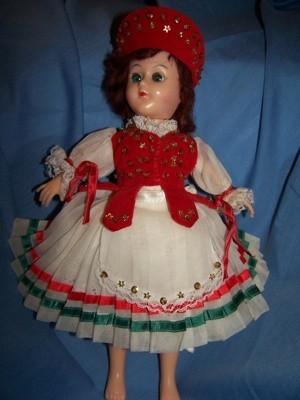 Approximate Time: 2 hours
Supplies:
ribbon for trim
white cotton fabric
elastic
interfacing
sewing machine
iron
Instructions:
I bought the long sleeved blouse and vest at Salvation Army. I was so lucky to find it. The Hungarian often have embroidery on their doilies and clothing. This one did too. It was red satin. Perfect match for what I needed.
I used white fabric I had and made a gathered skirt with elastic waist. I sewed ribbon trim to the bottom. I sewed ribbon trim to the sleeves of the blouse.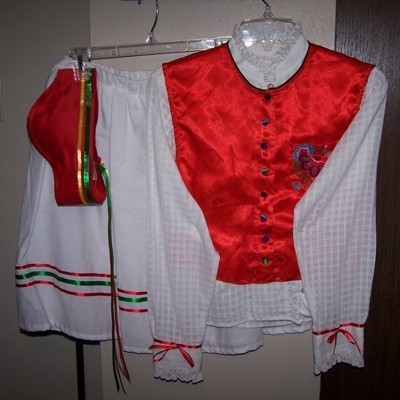 I free hand drew the shape of the hat. I put interfacing on the inside for strength. I made it out of red satin. I added ribbons for trim and streamers in the back. I also put elastic in the back where the 2 ends come together for adjustment of size.
I was so lucky to have all the items I needed for sewing this outfit. I always save leftovers and now I know why. Thanks again to my handy dandy sewing machine.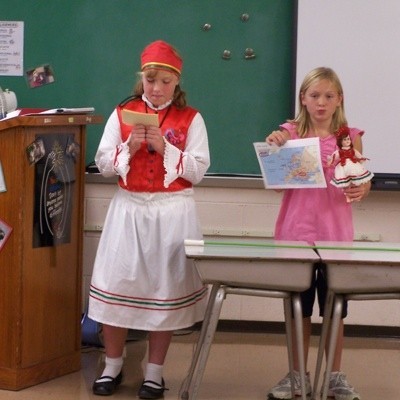 She also used it for the Halloween costume that next Halloween. It was recycled again.
By Little Suzy from OH