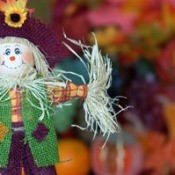 What if you don't celebrate Halloween, but your kids want to dress up? Or maybe you'd rather to do a bit more on the educational side rather than simply buy a costume. Here are some ideas from my school and friends:
International Day: Research your ethnic background and the national costumes associated with it, or choose a country. Our school has 24 countries and on International Day (which we do around Oct. 31) we have colorful costumes from all over, as well as a few Tom Sawyers and Little House on the Prairie costumes. Then we have a parade for parents and the upper school, singing a variety of international songs.
Reading Day: Dress up as your favorite character or author. Let other readers guess who you are!
All Saint's Day: This is, after all, November 1st. Halloween was supposed to get you ready for it. Do some research on your nameday saint or another favorite, and dress up accordingly.
Reformation Day (which is Oct. 31): what would Martin Luther or John Calvin have worn?
Dress Up As A Historical Figure: Do you have a budding composer? Get a wig and look like Beethoven! A scientist? Dress up as Madame Curie or Einstein. Studying Greek mythology at school? Go Greek. There are any number of ways to include education in some kind of dress-up fun (and if you want, you can still go trick-or-treating).
If you don't like the greed and the candy associated with trick-or-treat, try trick-or-treat for UNICEF or some other charity of your choice.
I hope these suggestions will spark your creativity. Have fun with them. You can use most of them all year round.
By Cantate from Tokyo, Japan
Read More

Comments