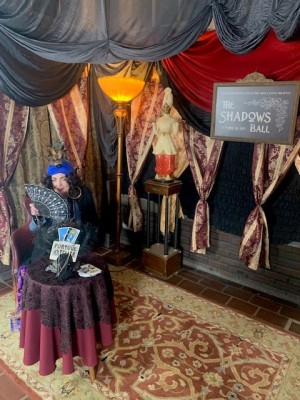 I put this fortune teller costume together with things I already had. It's not a store bought costume. It got great reviews! To start, I gathered up all jewelry: rings, earrings, bracelets, and necklaces.
I found some craft feathers that I used in my props for a table place card marker I made from a dollar store large craft clothes pin, that I covered from material from an old shirt. I drew the fortune teller sign and clipped it and some cards into the top. I added a feather on each side with tacky glue, draped a chain over it.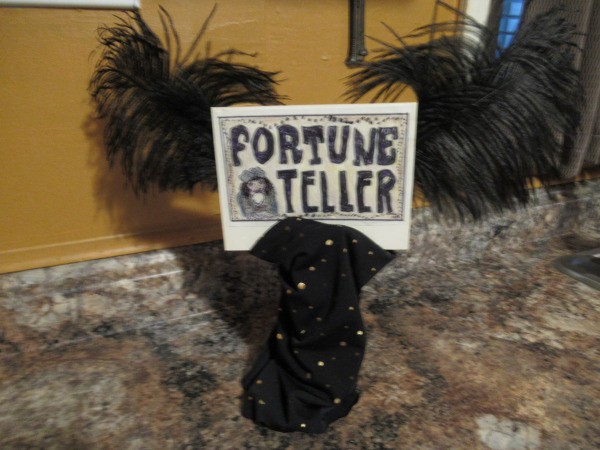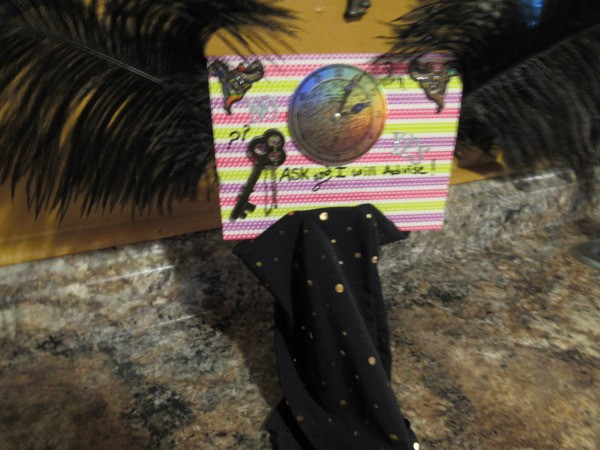 The turban was also a dollar store item that I had for awhile, I added feathers and a broken jewelry piece to the front with tacky glue. After it dried I sewed in stitches to ensure it would hold and stay in place. I went through my clothes ad found a boho type long skirt, a plain top, and a jacket with tiny sequins and embroidery. I found a hand fan and also a round lit ball (battery) that is used for table décor. I added fabric underneath the ball to match the fabric on the card holder.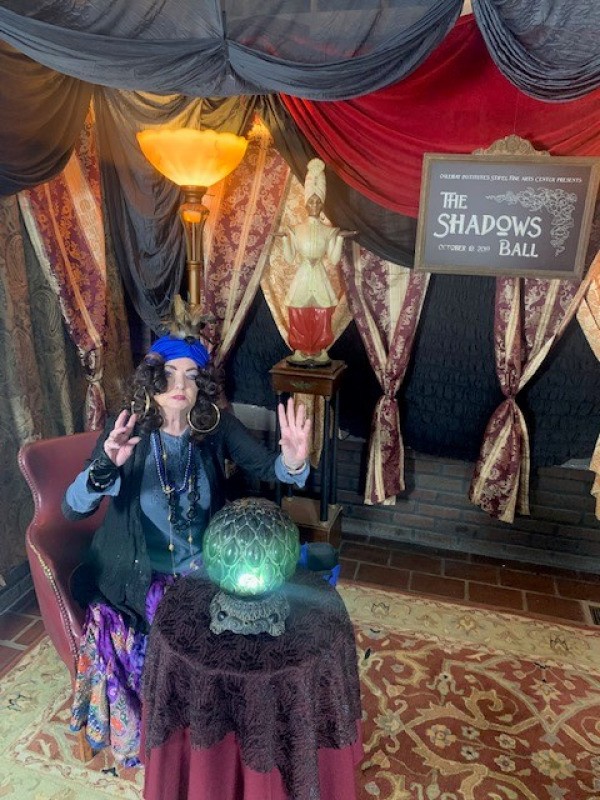 I picked out the oddest shoes I own - gold with rhinestones and they did nicely! I painted my nails a shimmery dark blue and painted markings on my fingers with black 24 hour wear eye liner.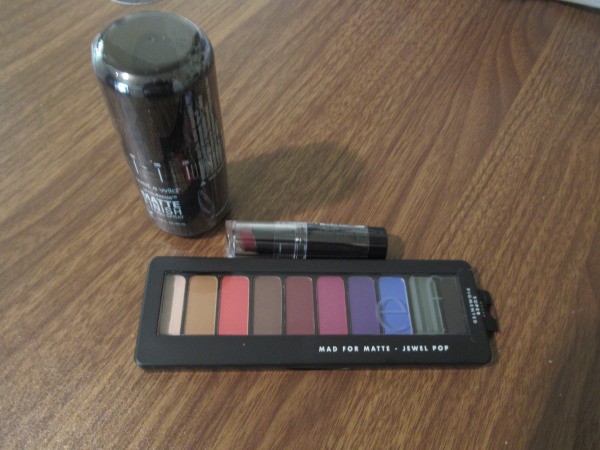 I did buy a cheap deck or tarot cards for display. I added a scarf as a belt and added bells to it for sound effects!