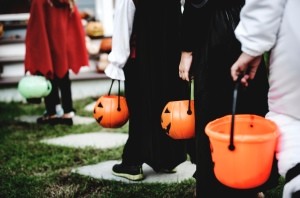 Halloween is just around the corner, which means that many people will be buying tons of candy for visiting trick-or-treaters. There are ways to save money on this year's haul without sacrificing quality. Here are a few tips to keep in mind when shopping for Halloween treats.
Buying Bulk Candy
Be sure to check your bulk section for deals on candy. This is great for making treat bags for parties or to give to loved ones. Many times, it is even sold wrapped. Big box stores often have large assortments of candy available right before Halloween too.

Shop Around
You might not think of local stores as places where you can find deals on Halloween candy, but many stores sell candy as a loss leader. Check the prices online at several different stores as you may get the best deals by going to multiple places.

Look for Coupons
Consider buying candy at a store that offers coupons. Many grocery stores will give you a coupon for $1 off any purchase of $10 or more when you buy certain items. Other stores, such as Walgreens, Target, and CVS, offer similar promotions.

Shop Right Before Halloween
Most stores have massive markdowns on candy on Halloween. To get the best prices, stop by right before the trick-or-treaters descend on your home. You might not have the best selection but there is usually an excess left over. After Halloween, prices are even cheaper.

Using Leftover Candy
If you are left with a bunch of candy, you can use it in recipes or as stocking stuffers. Chocolate bars are great for chopping or melting for Christmas cookies or other homemade treats. If you are very frugal, candy can be frozen for up to a year so it could even be set out next Halloween.