Try making these simple Halloween cupcakes.
For the bats, use a Hersey kiss on its side for the body and fudge-stripe cookies cut in half for the bat wings.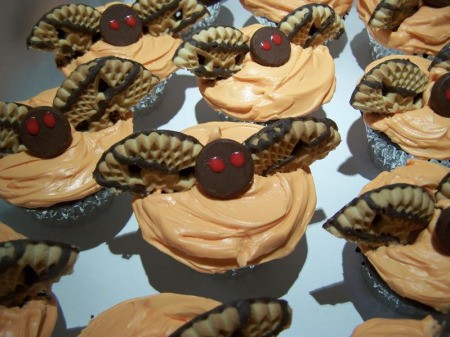 For the skulls, take 1/2 of a marshmallow tucked inside the edge of the cupcake paper (after baking!) to form the jaw. Then use Hershey kisses for eyes, a chocolate chip for "nose", and little snips of solid chocolate to make the "teeth."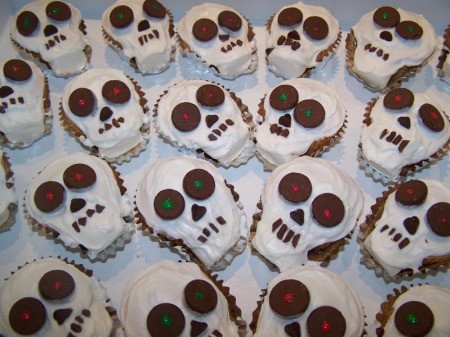 I used to make a batch of these every year for my now 20-year old daughter to take to school. She still asks for them, to share with her friends.
Source: It's been so long, I can't be sure, but from a website. Perhaps even Thrifty Fun!
By Cindy Irby from Longview, TX