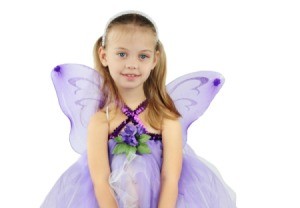 We are having a "Trunk or Treat" at our church and I am in need of a cute theme to go by! I want it to be so my family can dress up like the theme!
Debra from Savannah, GA
Answers

September 29, 2008
0

found this helpful
Best Answer
Since it's being held at your church I'm assuming you don't want scary things like witches or vampires and the like. Our church has done this for several years, but they left the theme for the trunk decorations up to the individuals. Were you wanting an idea for your trunk or the whole event?
How about scarecrows? There are all sorts of ways to make a scarecrow and/or scarecrow costumes. We usually have a Fall theme for the event. That gives everyone a little more variety as far as costumes are concerned. We did the scarecrow thing once. I painted a large clay pot to look like a peice of candy corn with a silly face on it. We used it for the treats. We had a scarecrow sitting on the edge of the tailgate of our van.
We had draped a dark blue fabric behind the back seat and make it look like the night sky (stars and moon attached). Then we put a bail of hay in the trunk and some pumpkins. It turned out really cute.
Another time we used a winter theme with stuffed snowmen and a small sled. We used that white sparkling cloth that they sell for under the Christmas tree to make it look like snow. Another person used a 1960's theme with all the wild colors and fabrics. You could be a "Flower Child". Those are just a few ideas. If you want more just contact me and I will be happy to give you some. Judy in Alabama

October 8, 2008
0

found this helpful
Best Answer
Our church is hosting a trunk or treat as well this year. And just this morning, my kids and I decided on a Noah's Ark theme. I'll cut a large ark shape from plywood, paint it up, mount it in the back of our van. I figure I'll cut an opening, like the door to the ark, for the kids to reach in and get the candy, stack dozens of stuffed animals on top.
We're even going to take our pet rabbit ("kangaroo") with us for the kids to pet, if they like!
You could do something like this (even a zoo or farm theme, would work) and have your children dress up as different animals. Hope this helps! God Bless you & your family!
By linda (Guest Post)
September 29, 2008
0

found this helpful
How about doing your trunk like a scary swamp and dressing up like swamp monsters?

September 29, 2008
0

found this helpful
How about an old theme? Like back in the 40's. People dressed more simple then.
Read More

Answers